Raising kids can be a challenge. Fortunately, Young Living is here to make the job a little easier. Parents around the world rely on Young Living products to help give their kids the TLC they need, including Young Living's employees! Check our what these six in-house experts say about their tried-and-true Young Living favorites for kids.
Lyndi Smith, Vice President of Global Marketing
Mother of daughter age 5
"My daughter downs NingXia Red 2-oz. singles daily! She says they taste like flowers, which must be a good thing because she always asks for seconds. She enjoys them the most when they're frozen. It's like a slushy but without all of the artificial colors and excess sugar. It's a treat I can feel great about giving her and that she adores eating! As any parent knows, those can be hard to come by."
Erin Stewart, Senior Editor
Mother of daughters ages 6 and 2
"Using Thieves essential oil blend has become a ritual in our home. With a daughter in first grade and the other in day care, I don't take any chances when it comes to prepping them for their day. For our family, that includes rubbing a few drops of Thieves on their feet before they leave the house. They love the way it smells, and I love knowing that Thieves is with them wherever they go."
Brady Crump, Online Marketing Specialist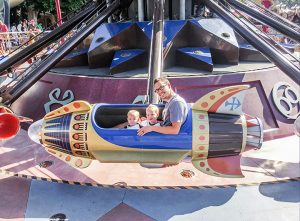 Father of sons ages 3 and 18 months
"Before KidScents Slique Toothpaste, brushing teeth was a big struggle in our house. Now the kids are often the ones to remind us that it's 'time to scrub off those sugar bugs.' I love giving them a non-fluoride toothpaste, and they love that it's special just for them and also tastes great. We usually have 3–4 types of toothpaste in our house at any given time, but the kids make sure that only KidScents touches their toothbrushes. If for some reason we run out, there are always lots of tears, so we make sure to keep the pantry well stocked."
Shane Smith, Senior Director of Content Marketing and Communications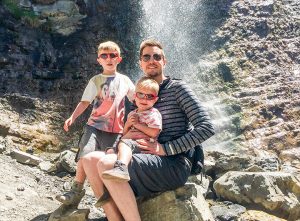 Father of sons ages 6 and 3
"My six-year-old has a Dino Land Ultrasonic Diffuser, and my three-year-old has a Dolphin Reef Ultrasonic Diffuser. Every night before bed, they ask me to 'turn on the smoke.' Their favorite essential oils to diffuse are Lavender, Lemon, Peppermint, and Thieves (all 4 of these essential oils come in our Premium Starter Kit). I always get a kick out of how meticulous they are about picking which oil to diffuse. They love to carefully examine each bottle, smell the oils, and tell me why they want to diffuse whichever one they pick: 'I want Lemon because the sun was out all day,' or 'I want Peppermint because my teacher gave me a candy cane.' The Young Livings kid's diffusers help make bedtime fun for them and easy for me!"
Eli Adams, Global Search Marketing Manager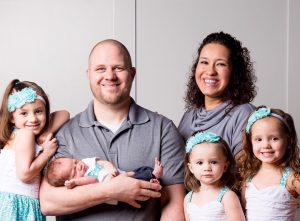 Father of daughters ages 5, 3, and 2 and son age 6 months
"We often use a DIY essential oil 'brave spray' of Lavender, Rose, and water to help us get through tough moments at our house. When our five-year-old has a big mess to clean up or we're trying to potty train our two-year-old, we let them use the brave spray for a comforting scent that offers a little boost of courage. The brave spray always comes out before bedtime. The kiddos spray it in their closets, under their beds, and even in the cracks between the floor boards—any place a monster might be hiding. The ritual of the brave spray helps them overcome their fears, and the floral smell helps them have happy thoughts."
Travis Rasmussen, Marketing Asset Manager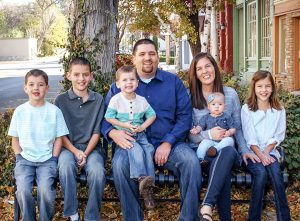 Father of daughters ages 11 and 1 and sons ages 13, 8, and 4
"Gary's True Grit NingXia Berry Syrup helps my family start the day off right. We add it to our morning spinach berry smoothies for just a touch of extra sweetness that the kids can't get enough of. They also love it on top of whole-wheat pancakes or waffles and in their oatmeal. It's a great alternative to typical ultra-processed, corn syrup-based options that come from the grocery store, and it even provides the benefits of essentials oils and fruit extracts!"
Get started on your essential oil journey today with our Premium Starter Kit! It features 11 of our most popular essential oils (there's a bonus Stress Away included to make it 11), essential oil samples, accessories and essential oil diffuser! Plus, when you get started with a Premium Starter Kit you'll save 24% off retail prices for life!
Here's some of the benefits your Young Living Wholesale membership gives you:
Save 24% on every Young Living purchase.
Save even more with Essential Rewards, up to 25% more.
Earn free products with monthly promotions.
No monthly obligations or membership fees.
You'll see Enroller/Sponsor ID 1795137 and that's us!
Watch for our welcome and invites to our exclusive online communities.
Enjoy your oily day!


Lisa and Rich Jelinek, Young Living ID 1795137
EssentialOils4Sale.com