Store bought perfume is full of yucky, icky, nasty ingredients. Perfume has always given me a headache and probably because the user really "uses" a lot. However, since we started using essential oils, life is good. You can smell great and not have synthetic ingredients on your skin.
Below you'll find some info on how to do a Make n Take but you can also make a smaller batch for yourself. A Make n Take is usually hosted by a Young Living Distributor and then they invite people over to show them how easy it is to do DIY's with essential oils. To become a Young Living Distributor, head over to www.EssentialOils4Sale.com and select one of our Premium Starter Kits. These will provide you with 11 5ml bottles of essential oils, 10 samples, accessories and a diffuser. When you purchase the Premium Starter Kit you also receive a life time membership to save 24% off retail prices. Watch for our welcome email with important info and the invite to our Facebook group to share ideas and learn more.
Preparation for the Host
Supplies for each person

1 glass or ceramic bowl
1 wooden popsicle stick
Small metal spoon or dropper
1 1/2 teaspoons V-6™Vegetable Oil Complex
1 teaspoon beeswax grains or pellets
10–25 drops of essential oil
An empty locket. You may want to ask your guests to bring their own. Inexpensive lockets can be found at thrift stores, online, or at some antique shops.
A double boiler. If you don't have double boiler, you may substitute a glass measuring cup inside a pot of water.

Enough essential oils on display for people to create their own fragrance. We suggest a good mix of wood, floral, and citrus oils.
Blend Ideas
Your guests can choose one oil, or they can experiment with blends. Here are some we recommend:

Single Scents
Blend Ideas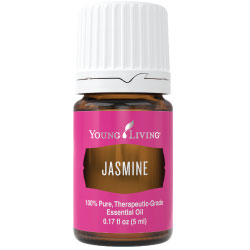 Citrus: Elevate
Floral: Romance
Woodsy: Invigorate
Instructions:
Melt enough beeswax for your group over a double boiler.
Once the beeswax has melted, stir in the V-6 Vegetable Oil Complex.
Working quickly, remove from heat and carefully place 2½ teaspoons of mixture into each guest's bowl.
Have guests add up to 15 drops of their desired essential oils and mix with the wooden popsicle stick. Have your guests select their oils ahead of time to maximize work time.
Using the spoon or dropper, carefully transfer mixture to the hollowed side of the locket and allow to harden. This should take about an hour.
We use only pure, therapeutic grade essential oils from Young Living. You can purchase them as a retail customer or become a wholesale member here.
Enjoy your oily day!


Lisa and Rich Jelinek, Young Living ID 1795137
EssentialOils4Sale.com