It's the month of love and Young Living does not disappoint! Not only are they offering 10% off Premium Starter Kits in February, but they are offering some fantastic promo essential oils too! Click Here to find out the details on how you can get these fabulous oils for FREE in February plus 20PV Essential Rewards points (yep, it's like $20 free toward a future purchase).
Be sure to make the most of these valuable rewards with these easy and fun ideas: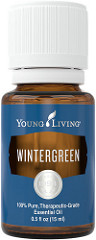 Dilute several drops of Wintergreen in V-6 Enhanced Vegetable Oil Complex and apply after working out to help you cool down. Add a drop or two of Copaiba for a relaxing aroma that's perfect for wrapping up your workout.
Diffuse Wintergreen at home or in the office for an uplifting, invigorating aroma.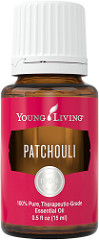 Getting ready for a Valentine's date? Add several drops of Patchouli to your cosmetic products to help your hair and skin look their best.
Diffuse Patchouli essential oil for a calming, relaxing, peaceful fragrance.
Apply a drop or two of Patchouli to your wrists and neck before meditation to enhance your spiritual connection.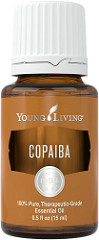 Combine Copaiba with Wintergreen and V-6 Enhanced Vegetable Oil Complex for an invigorating massage after a workout.
I 
Oils collection (FREE IN FEBRUARY WITH A SINGLE ORDER OF 300PV)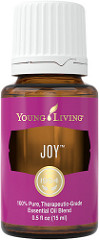 Joy's pleasant blend of Bergamot, Ylang Ylang, Jasmine, Tangerine, Rose, and other essential oils give it a sweet, appealing aroma that makes it perfect to wear as a signature fragrance.
Diffuse Joy for an aromatic environment that inspires feelings of peace and romance.
Sweet and floral, Ylang Ylang pairs beautifully with citrus essential oils like Tangerine, Jade Lemon, and Bergamot when diffused.
Add scent and shine to your hair by dropping 1–2 drops of Ylang Ylang into palms, rubbing them together, and lightly brushing your hands over wet or dry hair.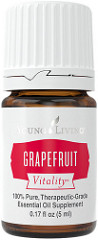 Sweet, juicy, and bursting with ripe citrus flavor, a few drops of Grapefruit Vitality can transform a Valentine's dessert. Add it to meringues, cakes, whipped toppings, and more!
When you become a wholesale member with Young Living you'll save 24% off retail prices for life!!
How do you get started?
Head over to www.EssentialOils4Sale.com and select a Starter Kit. Our Premium Starter Kits are 10% off in February which is on top of an already fantastic discounted price! Once you select a Starter Kit, you begin receiving the 24% discount immediately so you can continue to shop and save before checking out. Our promos this month are when you reach 190PV, 250PV or 300PV in a single order and the Premium Starter Kit already gives you 100PV. PV is listed next to each price while you are shopping.
Enjoy your oily day!


Lisa and Rich Jelinek, Young Living ID 1795137
EssentialOils4Sale.com